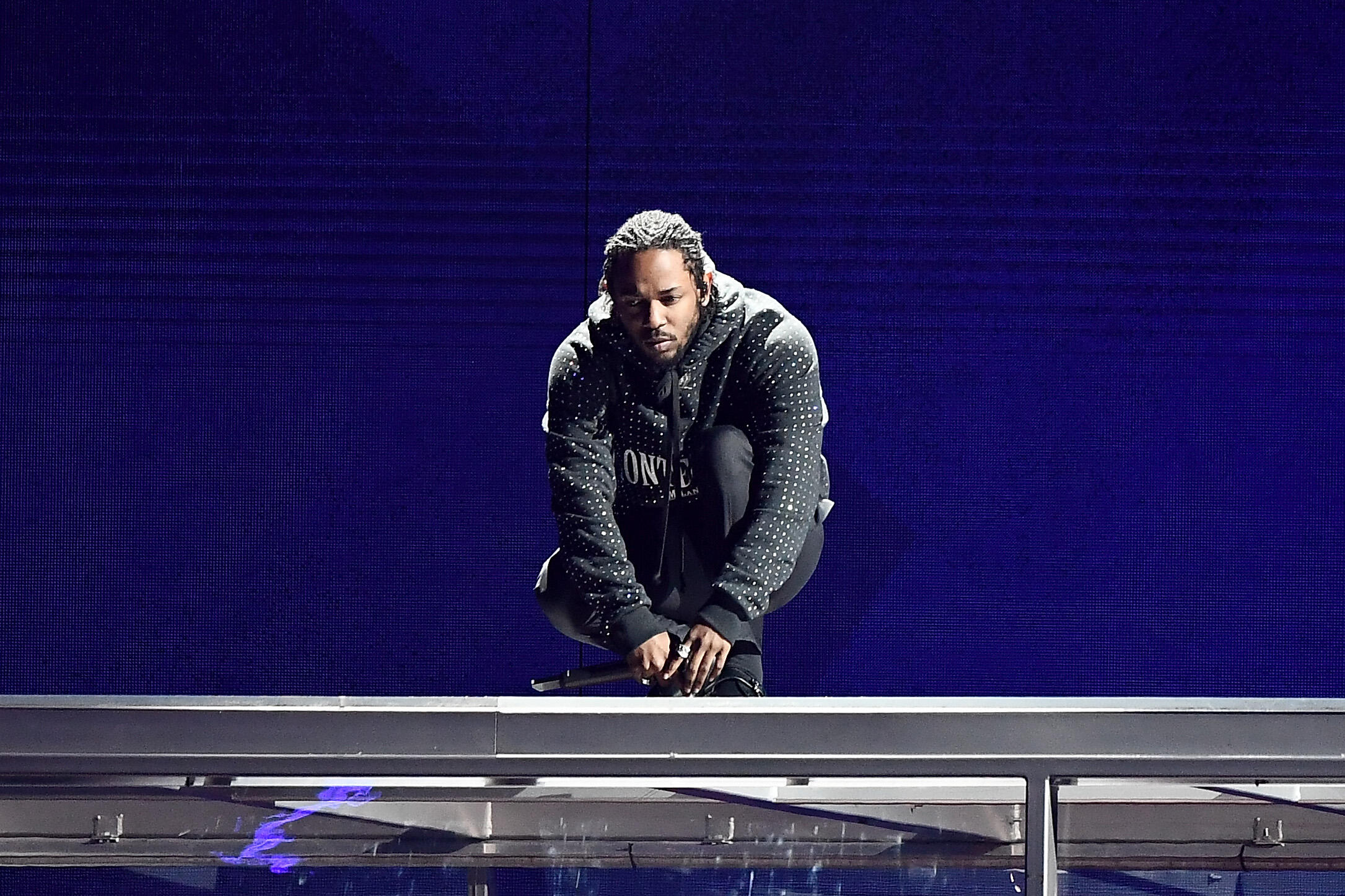 Photo Credit: Gareth Cattermole/Getty Images
With Black Panther sky rocking at the box office, fans are already looking forward to a sequel, and one of those fans is Kendrick Lamar.
In a new interview with BBC Radio 1, host Clara Amfo asked Kendrick about the possibility of landing a cameo role in the next Black Panther film.
"Come on, I got to now!" the Compton rapper responded, adding that he'd love to portray a multi-layered antagonist like Michael B. Jordan's Erik Killmonger.
"I really enjoy Killmonger's character, just off the simple fact that he was a villain but he came with some real [talk]. … He was a villain but he was loved and misunderstood. So if I could, I'd play a Killmonger for sure."
Kendrick also spoke about crafting the Black Panther soundtrack, saying, "Not even talking about the music; just the movie and the cast and the director. I think it's something that not only stands within its moment, but stands within time."
He adds, "we're talking about timeless films and things that are going to curate after this film. When we got to the music, I just wanted to make sure that I could complement that and be a part of [it] in the best way I could."
What do you think, can Kendrick Lamar play a villain role? Sound off in the comments below.