Georgia Hospital Worker With COVID-19 Found Dead At Her Home With Her Child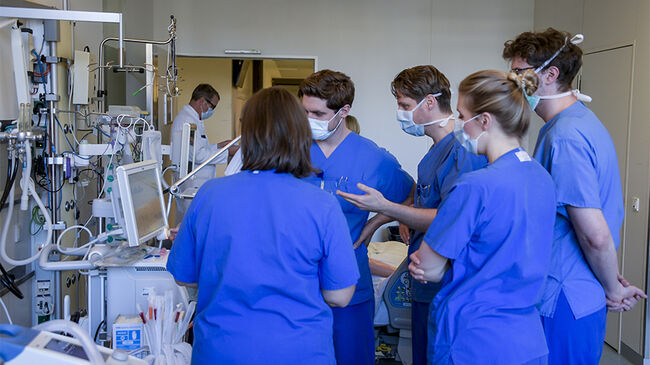 A 42-year-old hospital worker from Georgia who was found dead in her home last week tested positive for COVID-19. Police in Newnan, which is about 40 miles southwest of Atlanta, found the body of Diedre Wilkes in her home after a family member contacted the Coweta County Sheriff's Office to request a welfare check.
When officers arrived, they found Wilkes' body in the living room, with her four-year-old child lying next to her. Officials are awaiting the results of the autopsy to determine how she died. They said that she did not have any underlying health conditions, and was not showing any symptoms of COVID-19 before she died.
Wilkes worked as a mammogram technician at Piedmont Newnan Hospital, and health officials said they notified staff members and any patients she may have been in contact with about her diagnosis.
"Piedmont is providing these individuals with detailed information for self-monitoring and will offer COVID-19 testing to those who request it," John Manasso, a spokesman for Piedmont Healthcare in Atlanta, said. "This employee did not work in an area treating known or suspected COVID-19 patients. Our thoughts and prayers are with the employee's family during this difficult time."
There are more than 1,000 confirmed cases of COVID-19 in Georgia, and 38 people have died.
To keep up to date on the latest news about the coronavirus and to understand what you need to stay safe and healthy, check out the Coronavirus: Fact vs. Fiction podcast from CNN Chief Medical Correspondent Dr. Sanjay Gupta.

Vick One
VickOne was born and raised in Los Angeles. He grew up in Glendale and has always had a passion for Hip Hop and DJing. His passion soon turned into a reality when he saved enough money to purchase his own turntables. VickOne has toured the world...