COURTLAND FINNEGAN IS PUNK– HAS TO TALK A BUNCH OF JUNK BECASUSE HE CAN'T KEEP UP WITH GOOD RECEIVERS, HE GOT WHAT WAS COMING TO HIM.
AND DO YOU THINK LEBRON BUMPED HIS COACH INTENTIONALLY??? SURE LOOKS LIKE IT, ESPECIALLY IF YOU BASE IT ON ERIC SPOELSTRA'S REACTION, WATCH…../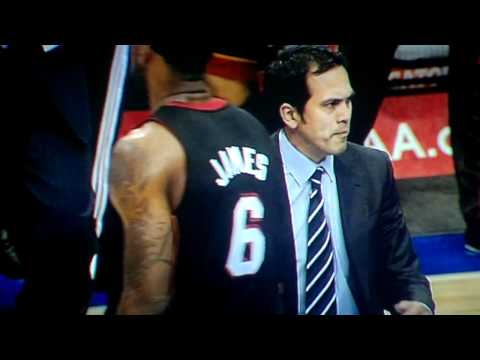 THIS HAS TO BE ONE OF THE BEST INTERCEPTIONS I'VE EVER SEEN! WATCH IT NOW..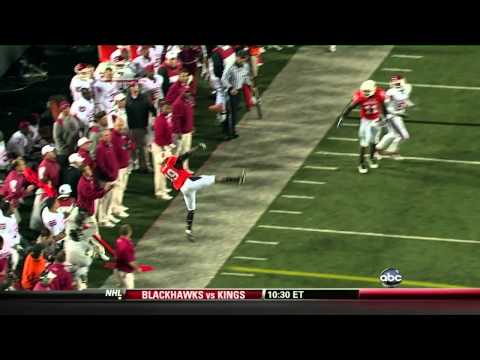 SOUTHERN CALI FRIDAY NIGHT LIGHTS HIGH SCHOOL FOOTBALL SCORES
SOUTHERN SECTION
QUARTERFINALS
PAC-5 DIVISION (I)
Mission Viejo 31, Santa Margarita 28
Mater Dei 17, Tesoro 0
Alemany 42, Lakewood 21
Servite 40, Crespi 16
INLAND DIVISION (II)
Corona Centennial 52, Upland 23
Chino Hills 45, Etiwanda 21
Rancho Cucamonga 51, Eastvale Roosevelt 36
Vista Murrieta 45, Norco 6
NORTHERN DIVISION (III)
Oaks Christian 57, Thousand Oaks 34
Valencia 40, Moorpark 21
Westlake 49, Palos Verdes 28
St. Bonaventure 45, Canyon Country Canyon 21
WESTERN DIVISION (IV)
Serra 40, Camarillo 7
Paso Robles 35, Inglewood 21
Chaminade 37, Atascadero 19
Arroyo Grande 17, Dominguez 7
CENTRAL DIVISION (V)
Rancho Verde 49, San Gorgonio 3
La Quinta 42, Chino 41
Cajon 35, Arlington 7
Colton 35, Palm Springs 14
SOUTHWEST DIVISION (VI)
Tustin 24, El Toro 17
Villa Park 49, Fullerton 25
La Habra 48, Cypress 13
Sonora 27, Laguna Hills 20
SOUTHEAST (VII)
West Covina 47, Santa Fe 7
Mayfair 35, Burbank Burroughs 27
Bonita 43, Muir 25
La Serna 28, Norwalk 21
EASTERN (VIII)
Kaiser 28, Granite Hills 7
Elsinore 44, Victor Valley 27
Summit 29, Heritage 22
Serrano 24, Ridgecrest Burroughs 12
SOUTHERN (IX)
Garden Grove 65, Woodbridge 43
Northwood 25, Segerstrom 14
Beckman 59, Loara 42
Corona del Mar 35, Anaheim 0
NORTHWEST (X)
Nordhoff 17, Santa Ynez 16
Lompoc 41, Cantwell-Sacred Heart 7
Templeton 27, Compton Centennial 21
South Torrance 33, Morro Bay 12
MID-VALLEY (XI)
Village Christian 34, Rosemead 0
Whittier Christian 28, Covina 17
San Dimas 56, Maranatha 20
Monrovia 21, Schurr 7
EAST VALLEY (XII)
Paraclete 35, Grace Brethren 15
St. Margaret's 17, Big Bear 6
Sierra Canyon 36, Twentynine Palms 6
Yucca Valley 24, Rubidoux 14
NORTHEAST (XIII)
Bishop 49, Chadwick 20
Pasadena Poly 43, Lancaster Desert Christian 27
Vasquez 31, Desert 6
Boron 14, Rio Hondo Prep 6
CITY FOOTBALL PLAYOFFS
QUARTERFINALS
DIVISION I
Carson 29, Garfield 13
Taft 34, Dorsey 18
Venice 35, San Pedro 10
Crenshaw 49, Narbonne 14
DIVISION II
Fairfax 21, Los Angeles Hamilton 14
Arleta 32, Franklin 14
Chatsworth 35, Panorama 28
Palisades 50, Sun Valley Poly 40
Posted by Jeff G at 06:12 November 29, 2010 »
in Jeff G - Sports Duuuude, Los Angeles » Tagged with: